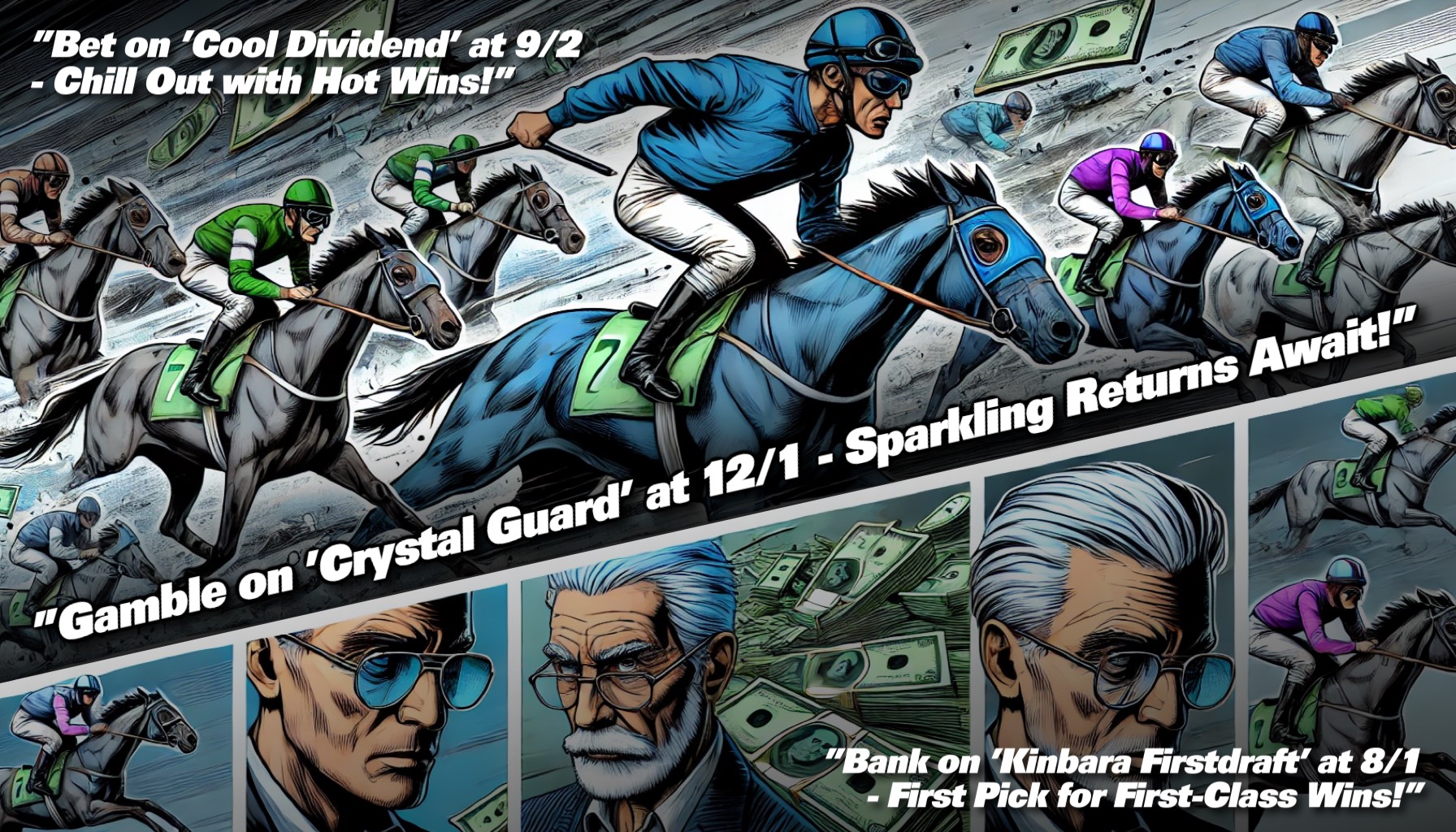 Congratulations! You have just discovered The Professor!
The Professor is a unique horse racing service that offers the mainstream thrill of finding winners at acceptable odds but then uses decades of experience to pack a punch with scientific combo mega bets.
Could a huge Jackpot be on the horizon for you?
The Professor will use insider knowledge, close contacts and everything else at his disposal to land some envious racing jackpot winners.
On top of the mainstream Win and Each Way selections he'll expose each day, The Professor will weigh up risk and reward to expand bets to doubles, trebles, yankees or lucky 15+ bets.
His personal promise is to use all his resources to give his followers the very best chance of landing the biggest win of the day.
Jump On Board With The Professor...
If you enjoy a bet and fancy landing a potential big winning day then jump on board with The Professor. With such a low joining fee it would be a real shame to hear of a big win after being one of the first to discover this unique service.
Best Value
Price Slashed
Monthly
Renews every 28 Days at £30.00.
Next Payment due 28th Apr 23
You can cancel at any time.
Best Value
Price Slashed
Quarterly
Renews every 90 Days at £84.00.
Next Payment due 29th Jun 23
You can cancel at any time.
Best Value
Price Slashed
6 Monthly
Renews every 180 Days at £143.00.
Next Payment due 27th Sep 23
You can cancel at any time.
Please Note: All prices are exclusive of VAT. Purchases made from EU countries will be charged VAT at the relevant rate.