Do YOU Fancy Being On Red Hot Winners Like These...
...Run Forrest Run 8/1, Truth In Jest 40/1, Mi Capricho 14/1, Shamfizz 40/1, Indie Angel 22/1, Nibras Silk 16/1 & Sandrine 22/1
Every professional bettor will tell you that the only way to beat the bookie is to find exceptional value and once that's been achieved you must get your bets on ASAP.
You don't need to be a pro to know this, it's basic common sense, so why are most punters falling flat and losing over and over again?
The simple answer is the lack of time and experience. I can tell you here and now that most punters simply don't have the time to become a profitable and successful bettor.
However, that said, today everything changes thanks to my Brand New horse racing club "Nawsko Racing."
I just love the sport, watching it, being there, the atmosphere, hearing the sound of the horses as they galloped down the final furlong toward the winning post and then the roaring cheers of all the winning punters.
My interest in horse racing increased dramatically at Uni and now I have over two decades of experience. I'd say more study went into horse racing than my actual education.
The idea of making an income from racing started to grow because on paper it showed that with discipline and keeping a level head I could actually beat the bookies. Thanks to my relentless study and passion I seemed to have developed the knack of finding value and big priced winning horses
Whilst I do back losers, as does every professional bettor, I also get a healthy number of BIG priced winners.
As I mentioned earlier if you can find value you will be successful. It really is as simple as that. I proven that to myself over the years and now I want to prove it my club members.
After many, many years of successful betting I decided I wanted to share my experience with others.
To do this effectively I set myself up as a tipster on Tipster Planet. A website where anyone can showcase their talent. That was back in April 2021 and as you can see from the graph below (screenshot taken on 30th June 2021) my service has +304.78 points banked.
The success continues and as I write today (Tuesday 27th September 2022 my points banked stand at +741.12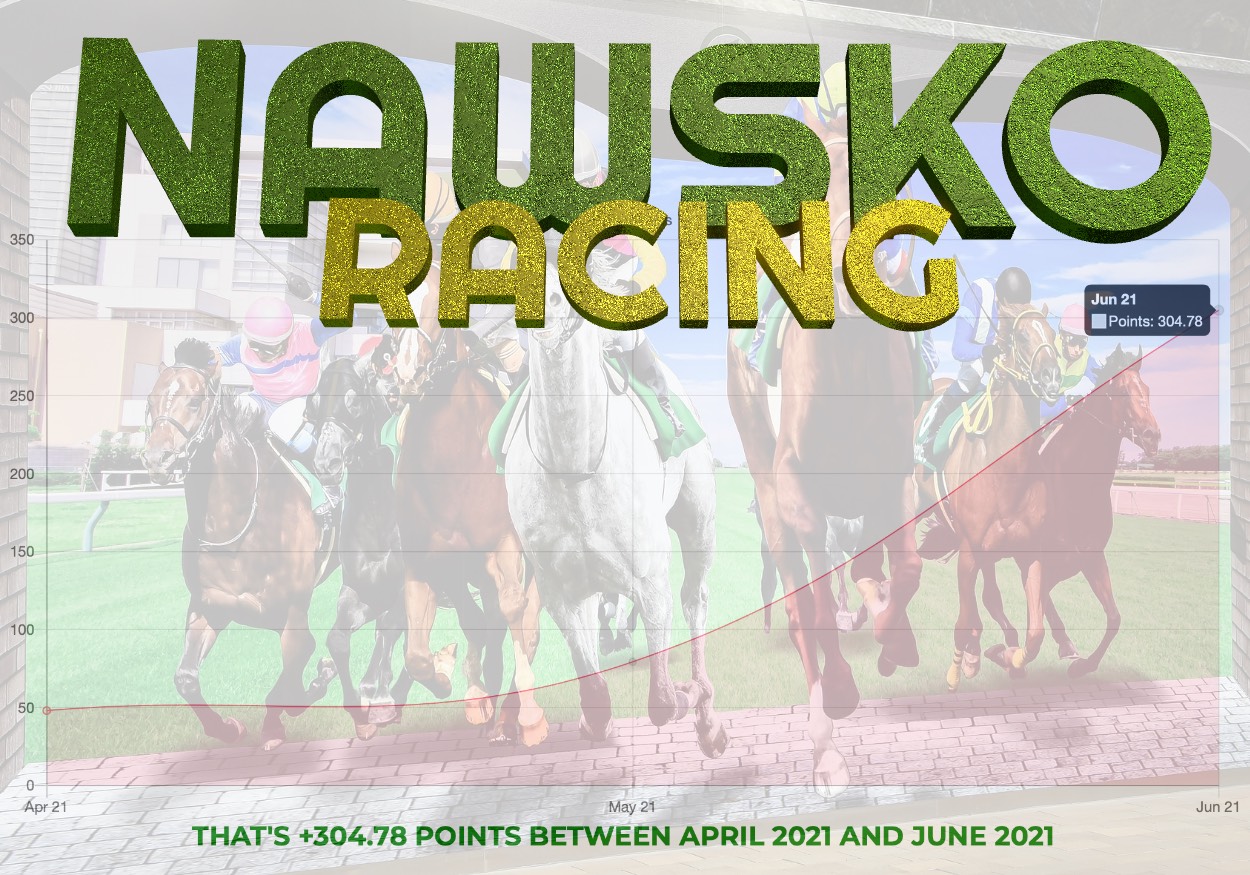 With all this talk of BIG PRICED WINNERS below I share some of my recent winners...
Pokhara 10/1
Grand Cru Gaga 11/1
Postwick 11/1
Glasstrees 12/1
Tea Garden 50/1
Wootton'sun 20/1
Wadacre Grace 11/1
Youngest 12/1
Sporting Icon 10/1
Robasta 14/1
Roundabout Silver 12/1
Hill Cove 14/1
Fawn At Play 28/1
For Full Up To Date Proofing Please Click Below...
Do YOU Want To Start Winning BIG At The Races?
Not many readers will say no to winners like those above. However, because my service is all about value I have to initially limit the amount of members I can serve. As you can imagine the best prices need to be protected.
Because of this my selections will only be shared with a maximum of only 75 members at any given time.
When Will The Tips Be Available?
I will endeavour to get all racing selections out to members between 8:00 am and 10:00 am on the morning of the racing but be assured that if I find some tasty odds that may change dramatically I will send the night before to make sure you can get the best possible price.
Join me today! This is a unique chance to make some fantastic cash profits! Simply click on your preferred membership option below...
Best Value
Price Slashed
Weekly
Renews every 7 Days at £10.00.
Next Payment due 8th Dec 23
You can cancel at any time.
Best Value
Price Slashed
Monthly
Renews every 28 Days at £30.00.
Next Payment due 29th Dec 23
You can cancel at any time.
Best Value
Price Slashed
Quarterly
Renews every 90 Days at £84.00.
Next Payment due 29th Feb 24
You can cancel at any time.
Best Value
Price Slashed
6 Monthly
Renews every 180 Days at £143.00.
Next Payment due 29th May 24
You can cancel at any time.