It's Your Turn To EXPERIENCE Spectacular CASH PROFITS From The Sport of Kings
Thank you for dropping by and showing an interest in my Specialist Horse Racing Syndicate. A place where consistent Cash Profits are made!
My name is Michael and my general focus is on horse races with 7 or fewer runners. Whilst I've had a fascination with the Sport of Kings spanning many, many years my "Lucky 7 Naps" system has been making exceptional profits since August 2012!
The success and profits have been so eye opening and consistent that I contacted BetFan. Proofing started in February 2014 and up to the end of 2018 my daily win bet selections made more than 8,500 points profit.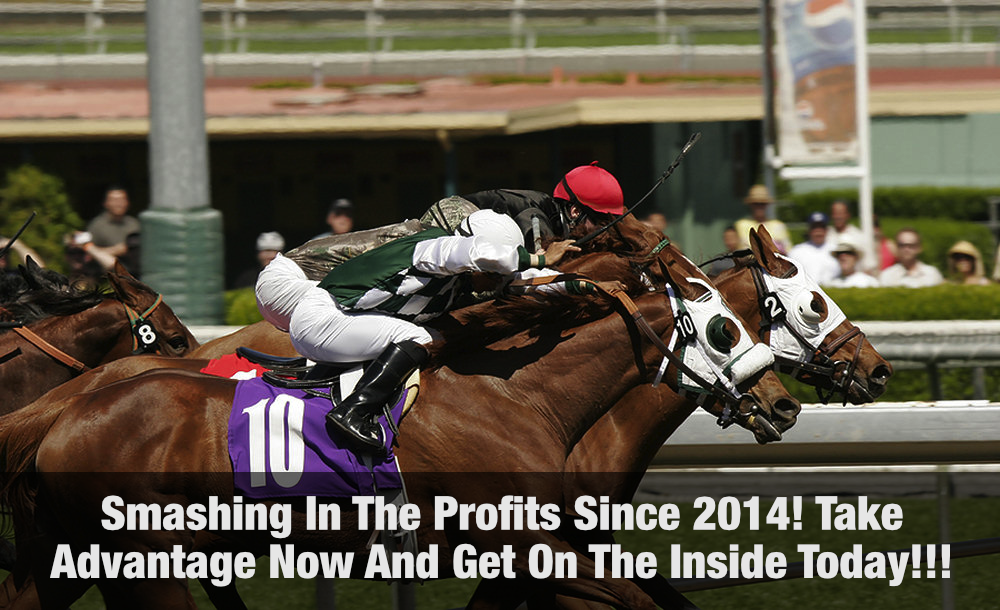 Now I know every punter has a different budget when it comes to betting but I'm sure you'll agree that those points look pretty amazing and like I say I've been experiencing great profits since I put the system into action in August 2012.
Points Mean Prizes...
I appreciate every bettor has a different sized betting bank but as an example of potential profits take a look at this...
Betting £10 a point x 8,500 = £85,000.00
Betting £50 a point x 8,500 = £425,000.00
Betting £100 a point x 8,500 = £850,000.00
Points mean prizes so imagine what you would do with all the cash you could potentially win by following my winning selections!
It Beats The Day Job!
Whilst I would never suggest you give up work to make a full time living from betting I can say that as long as you're responsible and can follow professional advice, you can make a bloody good second income and the money is a bonus and certainly much sweeter than the earnings of the day job!
Strictly WIN Bets Only...
If you're in to Lay or Each Way betting then this is not for you. My system is focused on only finding winners. Obviously we have to take the losers on the chin, yes, there are losing selections but give Lucky 7 Naps a fair trial and I'm sure you'll be extremely impressed with the profits!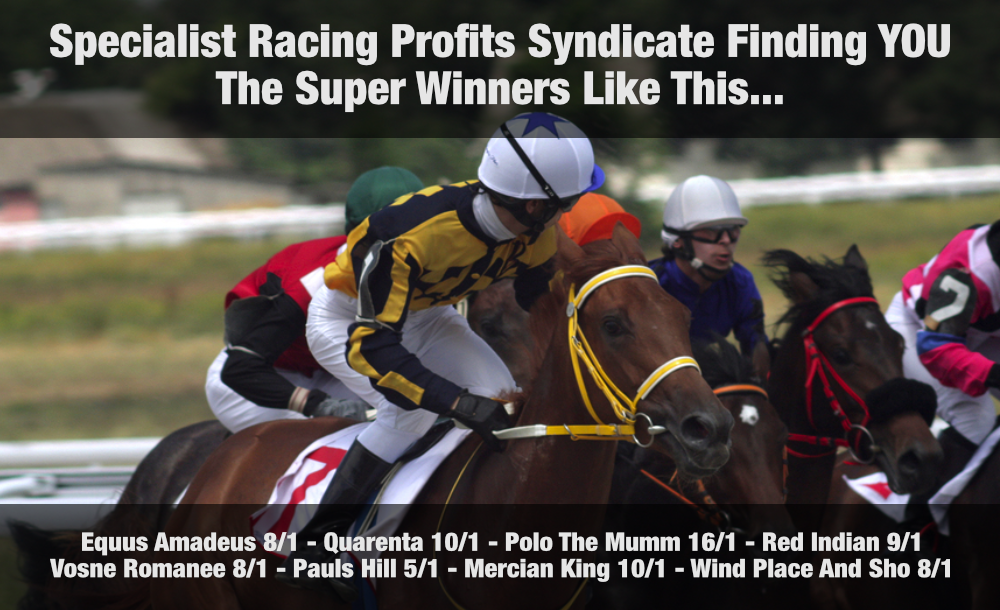 Lucky 7 Naps Winning Examples...
Equus Amadeus 8/1 Winner
Quarenta 10/1 Winner
Polo The Mumm 16/1 Winner
Red Indian 9/1 Winner
Vosne Romanee 8/1 Winner
Pauls Hill 5/1 Winner
Mercian King 10/1 Winner
Wind Place And Sho 8/1 Winner
No Experience Required!
Being a straight Win Bet Service you can jump straight in knowing that this is very easy to follow. You'll gain access to a private members area where you can view the daily tips and you'll also be emailed the advice.
Once you have the selections you simply back the horses to win with your preferred bookie!
Starting Bank & Staking Plan
After joining you'll have access to my advice on a betting bank and staking plan. Betting for a consistent, long term income needs to be taken seriously. It's not complicated but I will offer some sound advice to help you make the maximum profits whilst still enjoying this amazing sport.
Getting Started Is Easy
You're just one click away from becoming a member of Lucky 7 Naps and I hope you're informed enough to join me in this exciting opportunity.

All you need to do now is decide on how much you want to pay for my selections.
Weekly membership is £15.00
Monthly membership is £45.00
Quarterly membership is £126.00
Six Month membership is £214.00 Best Value
Each to their own but I do feel that a fair trial should be 6 months and this reflects in the membership options currently available.
If you just want a bite of the cherry by all means join me for a week but if you want to save and keep more profits in your pocket then do consider a longer term commitment.
Now's The Time To Act...
Don't miss out on this incredible profit making opportunity! Simply think about the time you wish to give me to prove myself and click on a button below...
Best Value
Price Slashed
Monthly
Renews every 28 days at £45.00.
Next Payment due 2nd Nov 23
You can cancel at any time.
Best Value
Price Slashed
Quarterly
Renews every 90 days at £126.00.
Next Payment due 3rd Jan 24
You can cancel at any time.
Best Value
Price Slashed
6 Monthly
Renews every 6 months at £214.00.
Next Payment due 5th Apr 24
You can cancel at any time.
Please Note: All prices are exclusive of VAT. Purchases made from EU countries will be charged VAT at the relevant rate.