Thank you for giving JTC Racing these precious moments of your time. My name is James and it's much appreciated that you're here to consider what I have to offer. I sincerely hope that the JTC Racing service ticks all the right boxes and you decide to allow me to share my horse racing selections with you each morning.
Am I Qualified To Advise You?
All I can really say to answer that question is too let you know a few things about me and why I am here today and working with BetFan.
Firstly, I've been passionate about every aspect of racing and have way in excess of 4 decades of experience, a career of kind that has allowed me to expand in all areas of the sport and what it really takes to become a successful bettor.
I've taken the time to fine tune every necessary area of my private formulas and systems and now adopt some very strict rules that allow me to take winning and beating the bookie very seriously. It certainly makes for a wonderful second or even a full time income.
Putting In The Hours For Success
Even with my advanced knowledge and skill sets it still takes me anything between 3 and 5 hours everyday to complete my selection process.
Now whilst I'm putting in up to 35 hours a week into JTC Racing, if you were to follow me it would only take you minutes each day to emulate my success. We'll only be looking at Win and Each Way betting so there's literally nothing to learn as long as you have the most basic of betting know how. It's also worth noting that all my members will have access to my tips before 8:00 am each day.
Can You Trust Me?
I understand that the above timeline experience means nothing to you really, so the only way I can earn your belief that I am genuine is the fact I have been tipping for free to BetFan since June 2020. Simply sharing my selections each morning.
BetFan have the proof of my winning ways for around 10 weeks and in that time I made them a very impressive +176.87 points profit.
In money terms, if they were betting £100 a point they would have made £17,687.00!
They experienced a steady flow of modest winners like, Spanish Made @ 6/1, Line not Reason @ 7/1, Big Lachie @ 8/1, Sepia Belle @ 12/1 and they also enjoyed bets winning up to 33/1.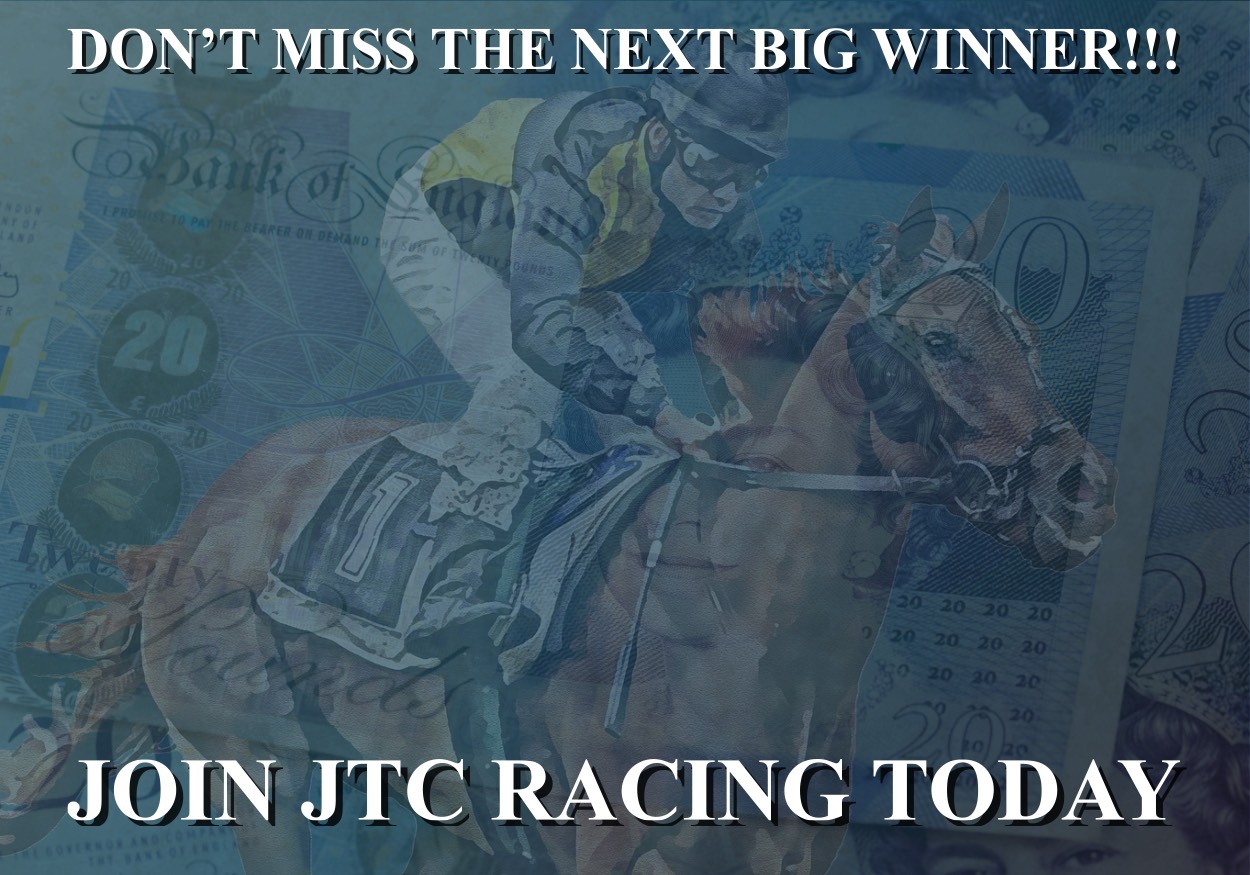 Do You Want To Be On My Bets Each Morning?
I know that's a tough question and a hard choice to make, but I can assure you that I won't be swayed, I'm a serious bettor with decades of experience. If you join my small circle of followers you'll simply be following my lead and betting on the exact same horses as me. I'm in to win and you will be too!
If you're ready put me to the ultimate test then simply choose your preferred membership period from the options below...
Best Value
Price Slashed
Monthly
Renews every 28 Days at £21.00.
Next Payment due 23rd Jul 22
You can cancel at any time.
Best Value
Price Slashed
Quarterly
Renews every 90 Days at £59.00.
Next Payment due 23rd Sep 22
You can cancel at any time.
Best Value
Price Slashed
6 Monthly
Renews every 180 Days at £100.00.
Next Payment due 22nd Dec 22
You can cancel at any time.
Please Note: All prices are exclusive of VAT. Purchases made from EU countries will be charged VAT at the relevant rate.