11th May 2022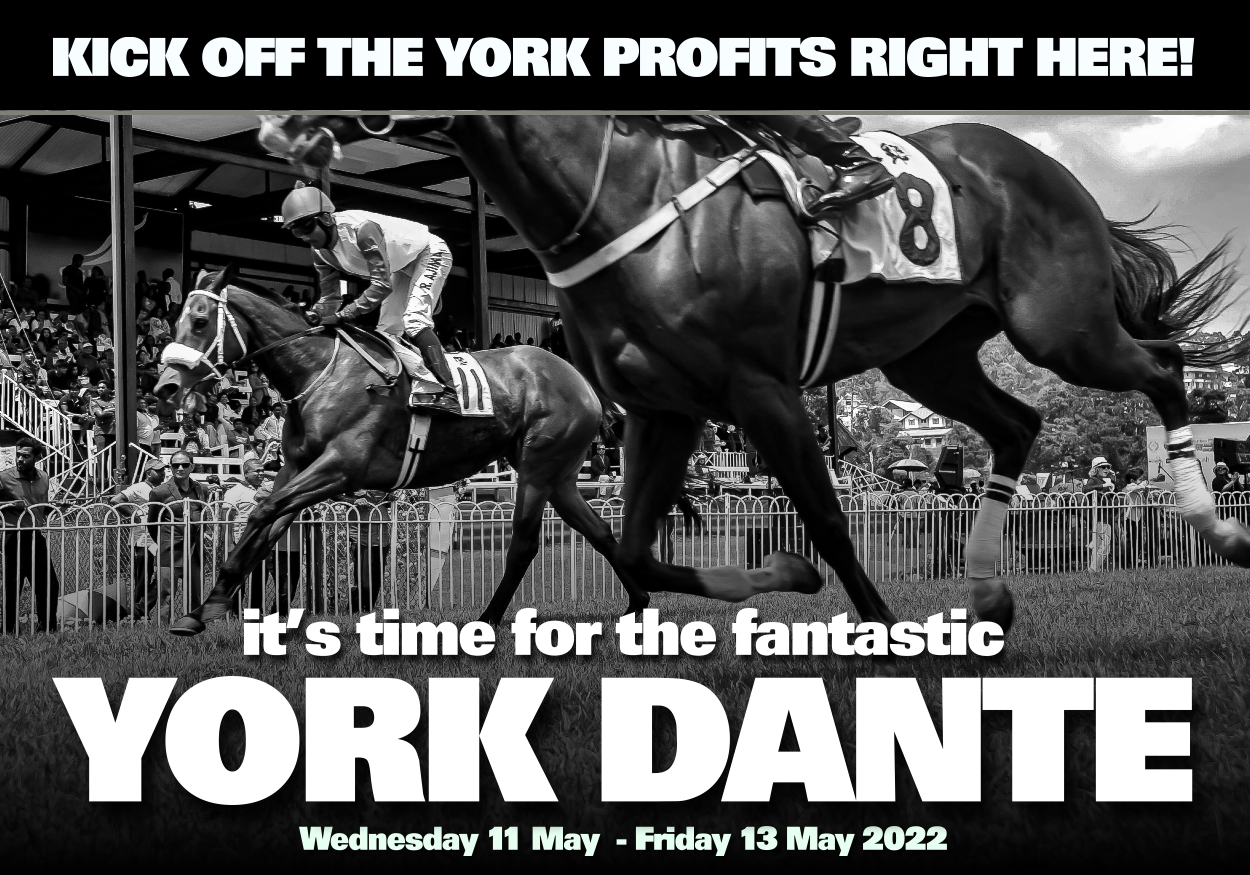 THE YORK DANTE IS HERE! SO JOIN US AND FILL THOSE BOOTS!!!
Hi ,
Fancy bashing those greedy bookies during the York Dante Festival? It starts on Wednesday 11th May. BetFan have shook hands and got a York Festival Pro on side to provide his very best racing tips over the cracking 3 day meeting!
With an incredible 21 races on the way you can be assured he'll be putting in the silly hours to find the strongest bets!
Don't miss out on this fantastic chance to bet alongside one of the best racing pro's.
We'll witness some awesome racing from the finest racehorses and it could prove to be a Festival to remember as the Champagne and profits flow.
Top jockeys and some of the best horses will line up for 21 quality races. But, horse racing is not necessarily friendly to everyone!
You are not alone. In fact, these big meetings are one of the bookmakers best sources of income!
They love these meetings because with such high quality horses on show it makes it much harder for the average punter to find the winners.
But There Are Professional Bettors Who Make A Profit At Festivals Every Single Year!
How do they do it?
In order to make super profits at the big meetings, they spend many, many hours to get all the information they need.
Finding the trends for every big meeting that can indicate winners
Discovering the traits that a horse must have to get a chance at winning
Tracking hundreds of horses to know exactly when they are ready to win
Analysing form to make sure the conditions are perfect for a horses coup
Using connections to discover which horses trainers expect to perform
Spending hours of research into what jockey is needed to ride each horse to the line
Plus much, much more...
Not only is this a huge amount of work, it is also requires many years of experience.
It's Nearly Impossible For A Non-Professional To Do All of This!
It would take you an age just to get setup and start building the connections necessary to compile all of this information. But...
...it could take many more years to understand how to use this information to ACTUALLY FIND THE WINNERS!
Every year you see punters spending hours looking at the form book and trying to find the winners. And, year after year you see them going away having lost their entire bankroll!
Form reading is hard enough anyway, but at a big meeting the game changes. And you MUST know how if you want to succeed!
Now Is Your Chance To Cash In At York!
You could be walking away from the Dante Festival this May with a very tidy profit in your pocket.
A Fantastic 3 Day Special Betting Event!
Join Us Today For Only £15.00!
Best Wishes,
BetFan