4th January 2022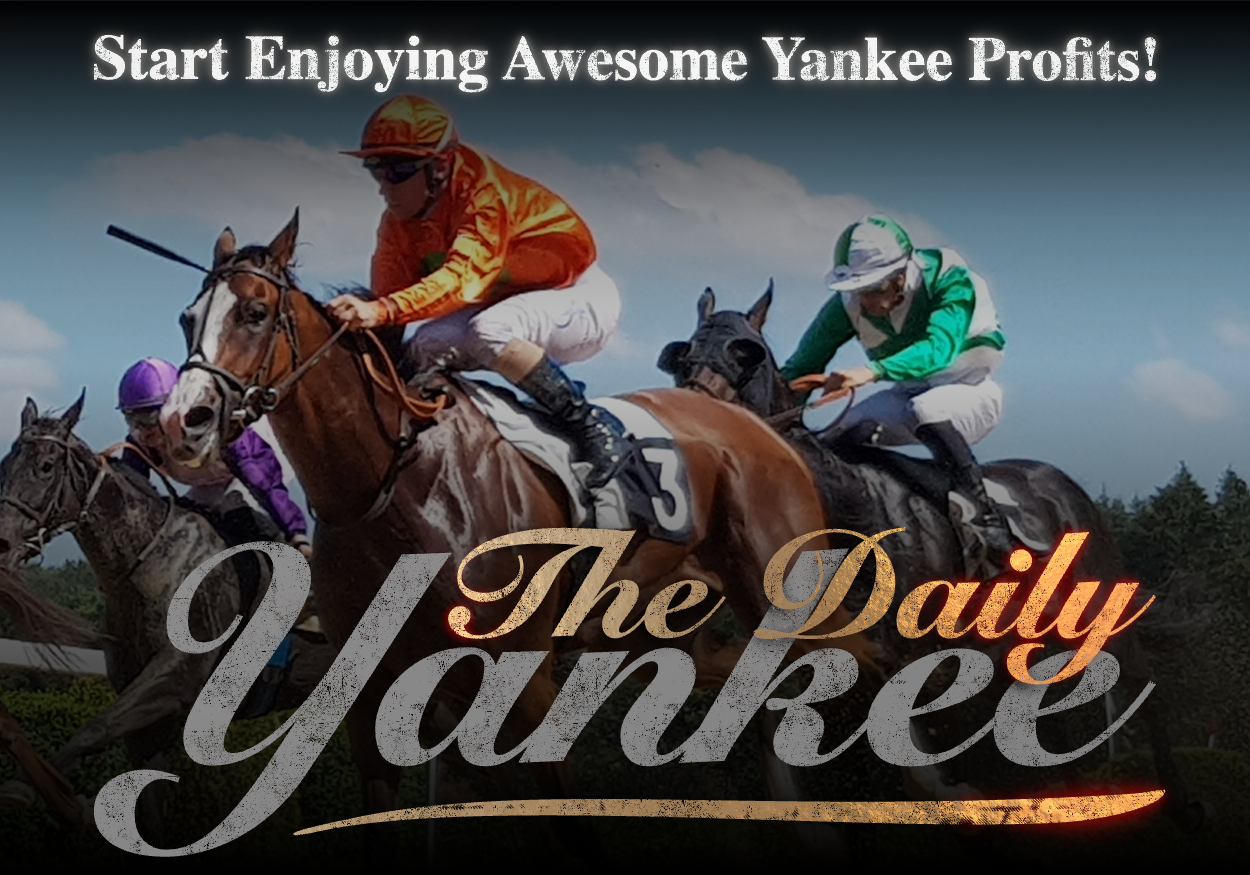 Hi ,
Are the the run of the mill horse tipping services letting you down right now? Do you want to experience some AWESOME winning days and BIG, BIG profits?
If so then you need to check out The Daily Yankee Club... it really is a GOD send!
It's proven itself to be RED HOT over the last 4 months and well worth your immediate attention!
Being a Yankee based horse racing service you only need to land a few winning days a month to make some incredible cash profit.
And I mean some... INCREDIBLE CASH PROFITS!!!
Look At this...
A FANTASTIC +940.51 Points Profit In Just 4 Months!
September 2021 +250.63
October 2021 +208.27
November 2021 +332.41
December 2021 +149.20
That's near on £10,000 betting at £10 a point!
Are you making a profit like this with your regular betting?
Get on NOW before the next BIG winner !
Best Wishes,
BetFan