Latest News
|
Get On Super Sexy BIG Priced Winners!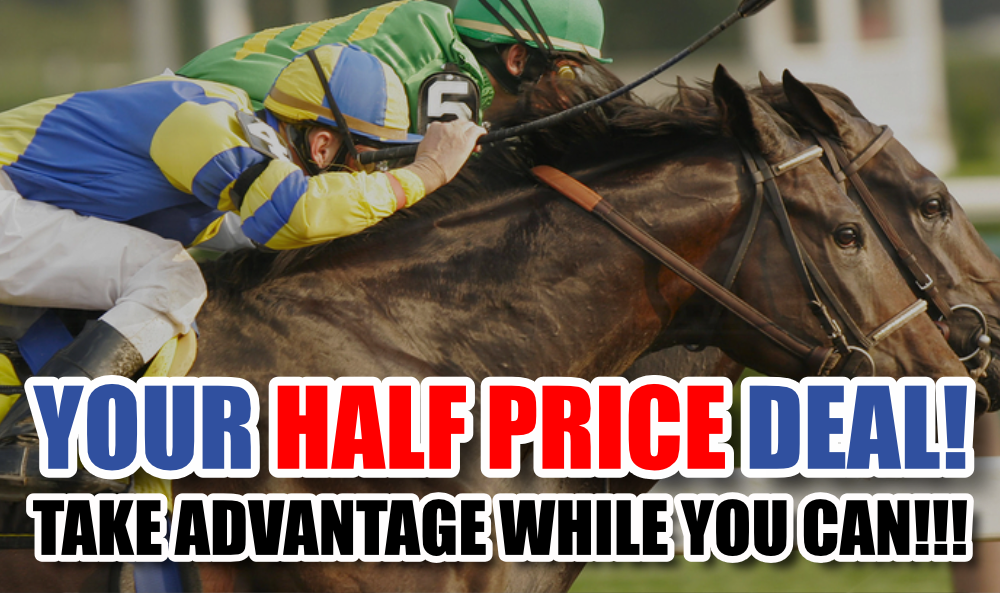 Hi ,
Tonight we're proud to shout about "The Honest Tipster" horse racing service and inform you of the HALF PRICE deal we've just attached to it for new members who want to jump onboard.
Paul the brains behind the service has no less than 30 years personal experience when it comes to racing and his results can't be ignored! He's making some incredible profits!
The Super Sexy BIG WINS So Far This Month...
First Impression 1st 16/1
Sienna Dream 1st 9/1
Spirited Guest 1st 3/1
Buddha Scheme 1st 50/1
True Belief 1st 20/1
Benefit From Over 3 Decades of Experience
Top Value Racing Tips
A Specialist At Win And Each Way Betting
Help And Support When You Need It
Special Half Price Offer Only Available Here...
If you're looking for some super profits then this is the service for you! And boy what a deal we have for you...
Normally £13 a week, £39 a month, £109 a quarter or £185 for six months today you can slash those prices in half for your first membership period!
Best Wishes,
BetFan